This is a past project.
The handle was made for JBart (Jeffry), and was mounted to his brand new Terayasu Fujiwara (aka, TF) 240mm gyuto.
The Curly Koa was an
exhibition grade
piece that was obtained from a source I have used for years:
Wood Stabilizing Specialists Int'l

.
. The chatoyance (movement in the wood) in this piece is extraordinary, and the camera couldn't do it justice!
The African Blackwood spacer is sandwiched between two copper sheets.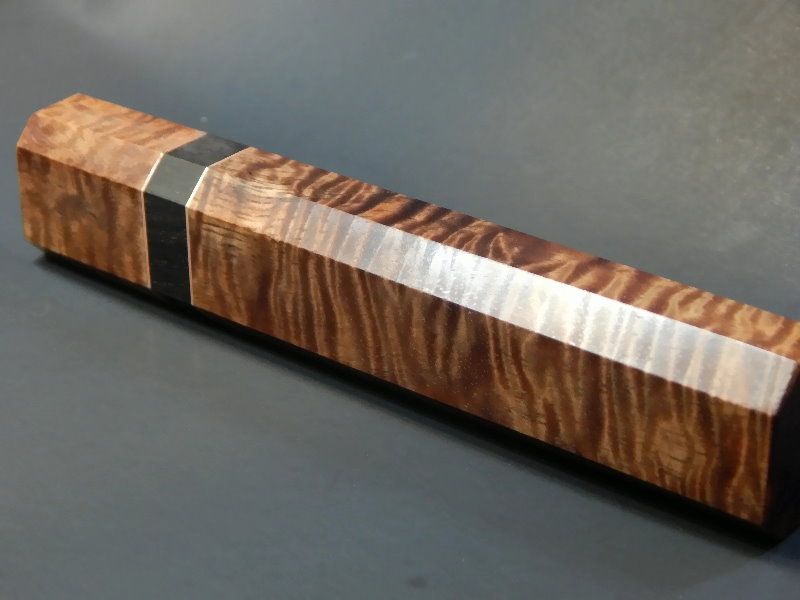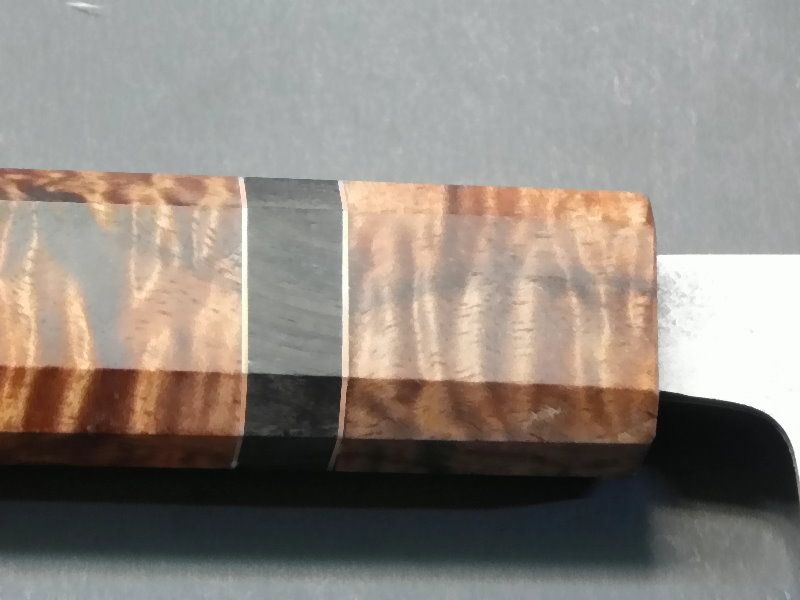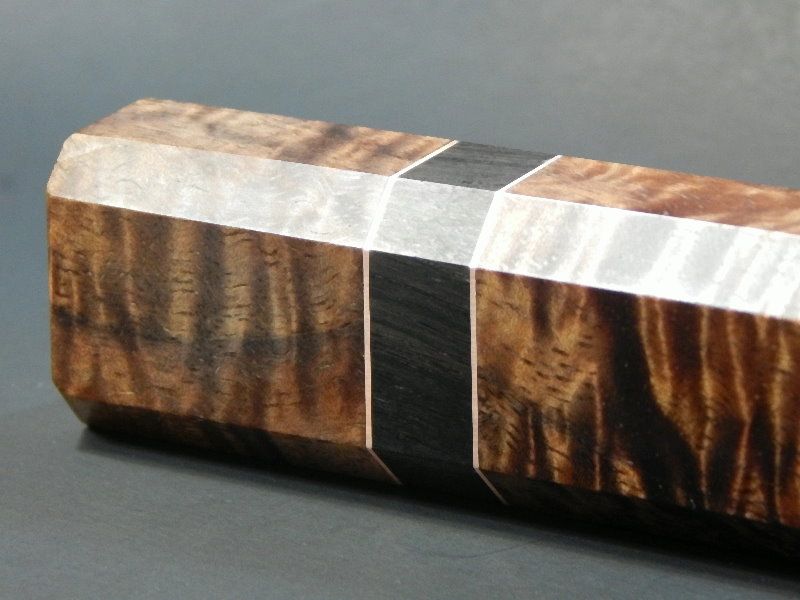 Thanks for lookin'!