Re-posted from old forum:
GeoDudes block is 98% completed, and will be shipped before the end of the week.
The original set of wood was not used as G'dude didn't care for the light base; he wanted something darker and deeper, and I think we found it!
Wood:
Everything is constructed from local Walnut.
The tiers and base are stained Dark Walnut.
The micro-shelves and trim on the base are stained Sedona Red.. and it gives it a very Colobolo-like look.
Dimension:
Base is 14-1/2 wide x 10 deep (368x 254mm)
Height from counter to top tier is just shy of17" (431mm) tall.
Enough of the textual crap!
Eye candy...
Front view with different lighting - almost looks like two separate blocks.
The color variations are drastic depending on the light.
G'dude and I experiences what lighting can do to photo's along our journey. LOL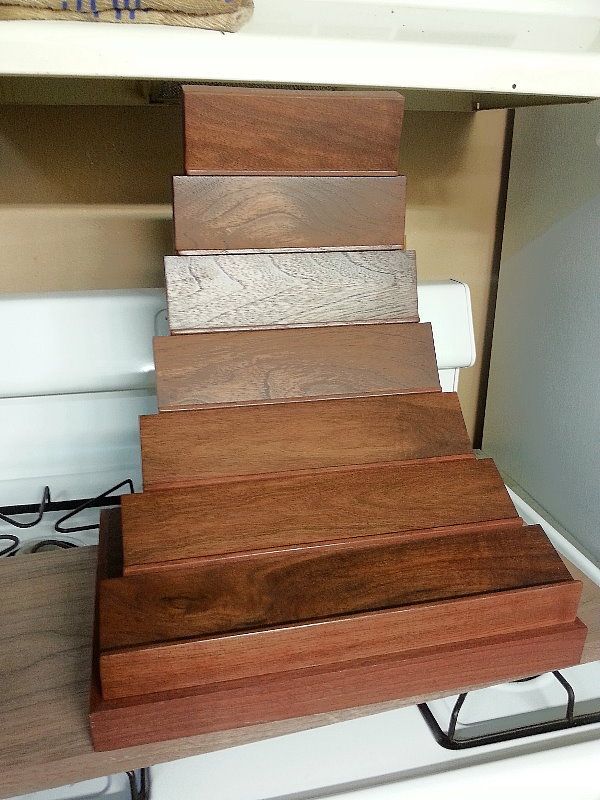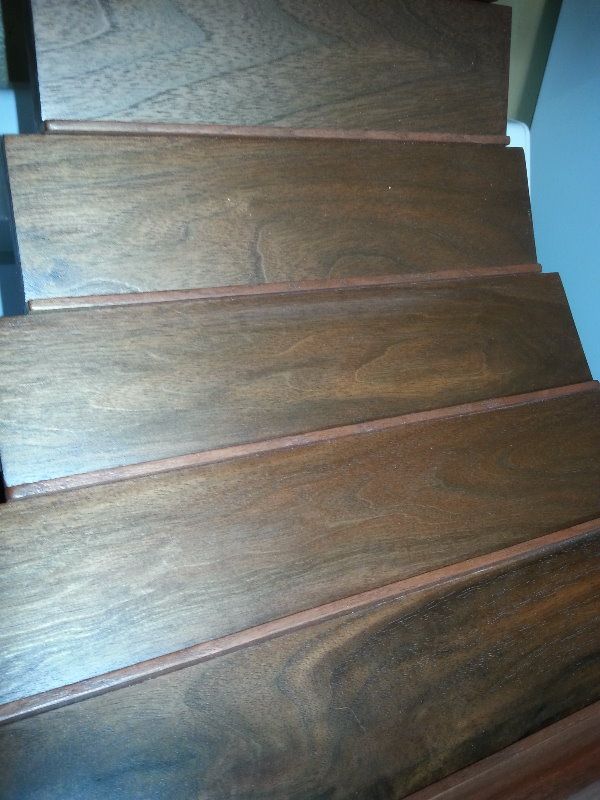 The lowest tier has some goergeous burl/grain and is mesmerizing!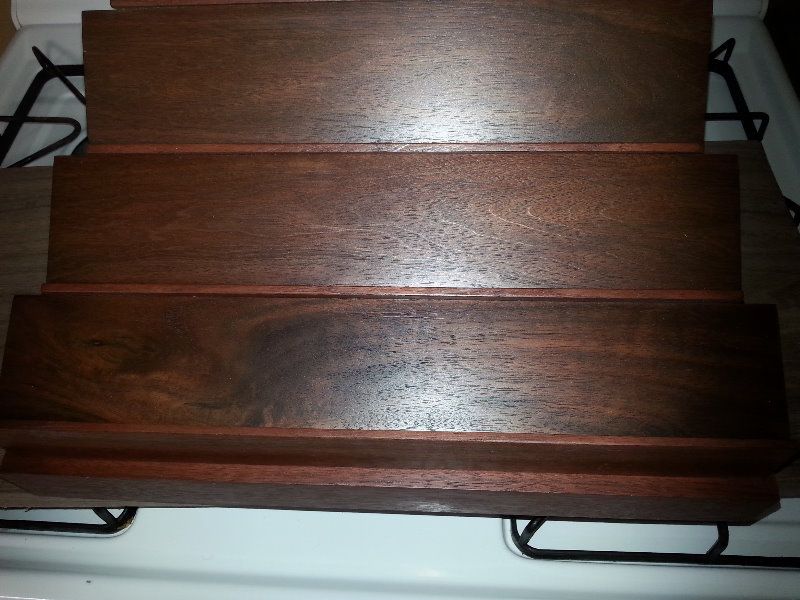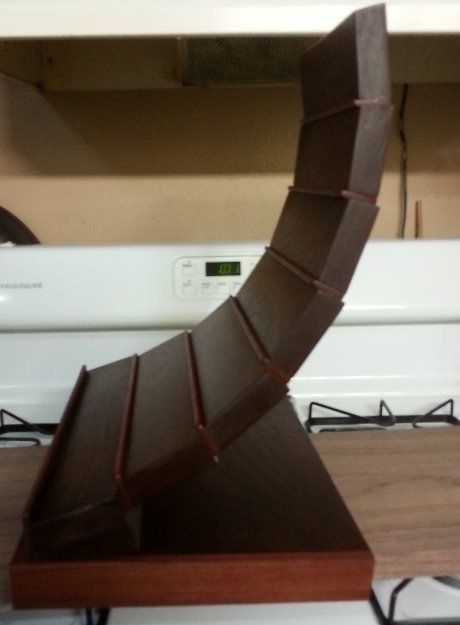 And as they say.. a picture is worth a thousand word, but a video is priceless!
Thanks for lookin'!