The knife belongs to GeorgeK, and he thought he's up his game a little and get matching handles for two of his favorite knives.
This and his other knife (Kamo 150 petty) were my first attempt at octagonal handles.
I'm pleased with the outcome, and hope George is too!
The woods used were:
Ferrule - Walnut
Spacer - Curly Maple
Handle - African Padauk
This was my first use of Padauk, and I was not a huge fan of it to be completely honest. Like Wenge, the grain is very open and difficult to close.
The dust from the Padauk was also an issue. It was very clingy and stuck to everything. It also had the tendency to leave behind a faint red stain. The ground under where I cut the wood a week ago.. it still red from the saw dust. The t-shirt I was wearing has a faint stain in it and I'm almost certain it's from the wood. It machined well, and sanded well.. except for the open pores not closing.
The curly maple spacer was also a victim to the red in the Padauk.
Even during sanding the red dust leeched into the blonde maple. I sanded several times, and wiped very carefully with acetone... and as soon as the oil hit it I could see the colors blend. Hindsite's 20/20, and I learned something. I don't like Padauk
The handle dimensions are duplicated from the factory handle.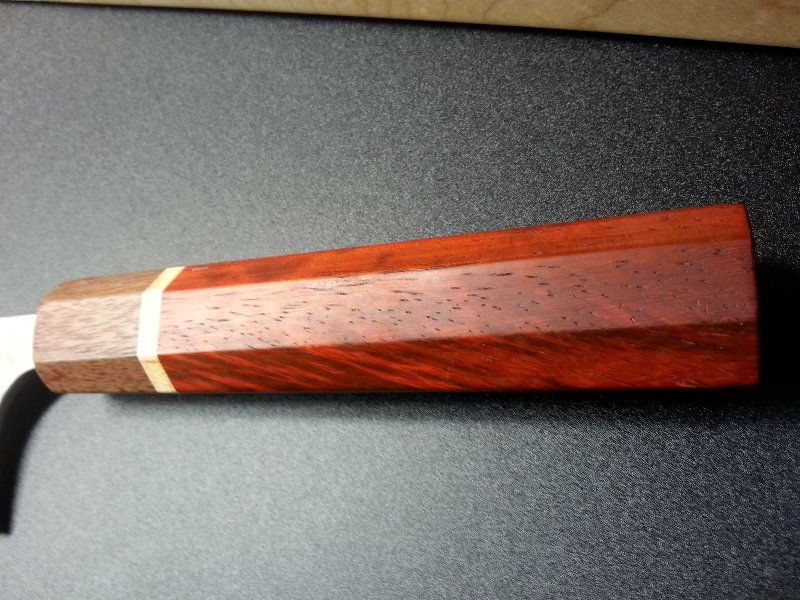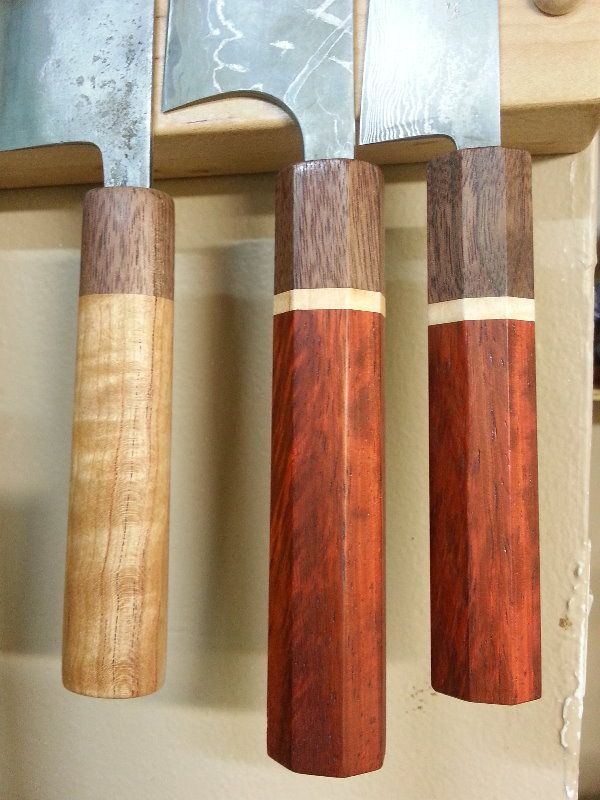 Thanks for looking!