Re-posted from old forum:
Hello again!
I was contacted by Fishordie, aka Jamie, about doing a cascading blades block for him.
Jamie had some ideas in his head before contacting me, and through numerous emails and several phone calls we thoroughly investigated our options.
I even sent him pictures from the lumber yard to get his approval before buying the wood.
We eventually ended up with Curly Ash and American Walnut.
Jamie had said that he wanted golden tone, and the Ash offered great golden highlights.
We tinkers with a few different color stains, and some sanding sealers, and finally decided upon the combination below.
Jamie pushed me a little on this one, and I'm glad he did!
He wanted me to wrap the ends of the tiers in walnut... like the rest of the trim; picture frame it.
I had thought about this in the past, but the process I had stuck in my mind was using compound angles to miter all the corners. That isn't how it ended up being done, and the way I did it was fairly simple. Thanks Jamie for the idea/desire.
The base and all tiers are cut from 15/16" Curly Ash.
The trim is all done in American Walnut.
All wood was stained with a Maple colors stain from Cabot. It gave the Ash the golden color Jamie was looking for, and it made the grain in the Walnut
pop
a little more.
The block is 21-1/2 inches wide by 15-3/8" of an inch tall.
It weighs a staggering 22 pounds 4.6 ounces, empty. So there is zero fear of it moving while removing knives
Enough of the yada yada and blah blah... on with the show!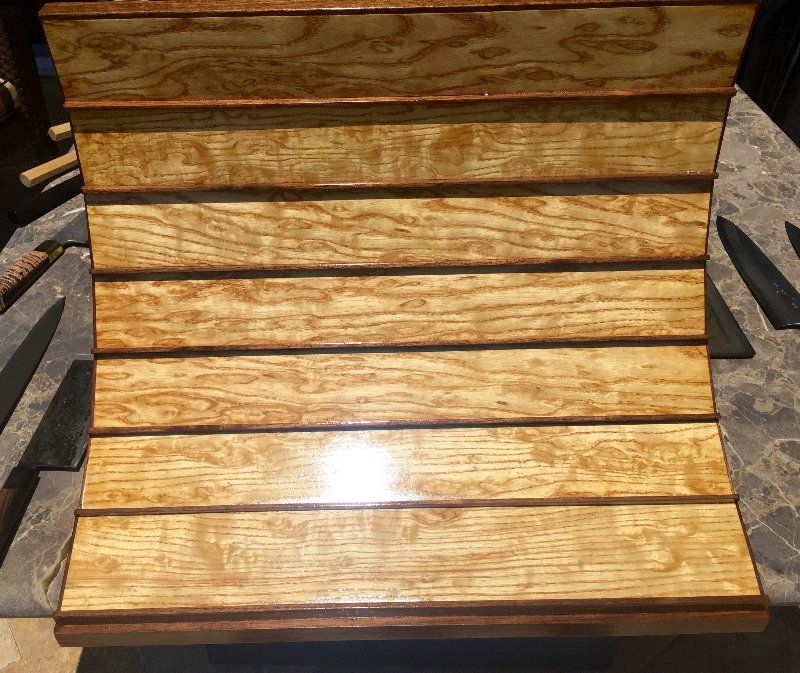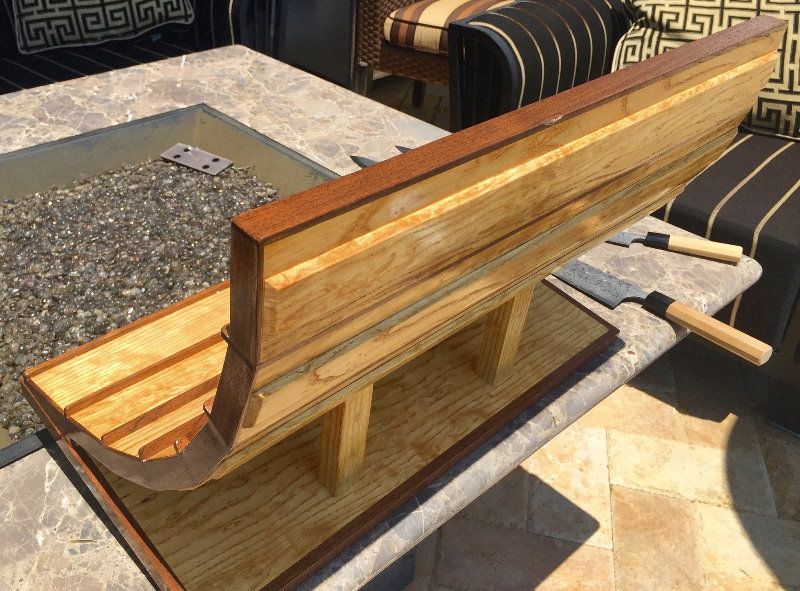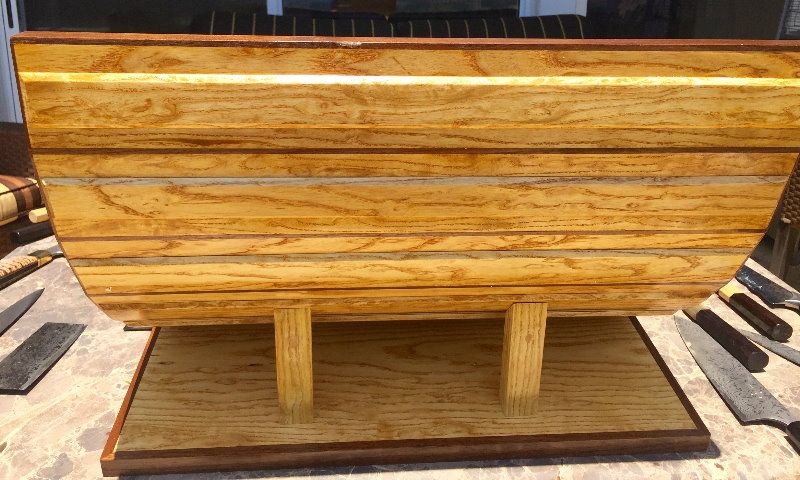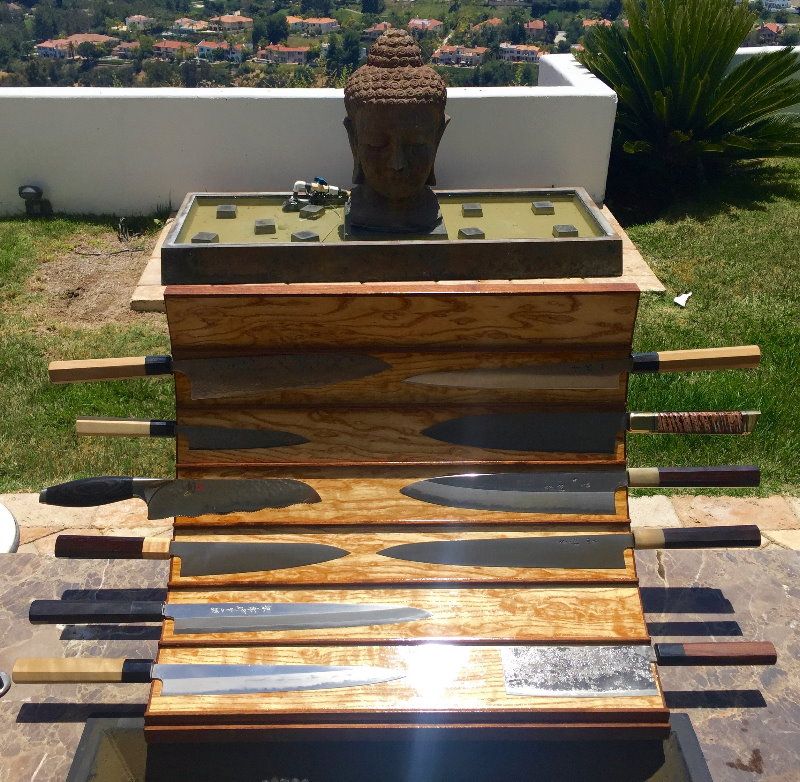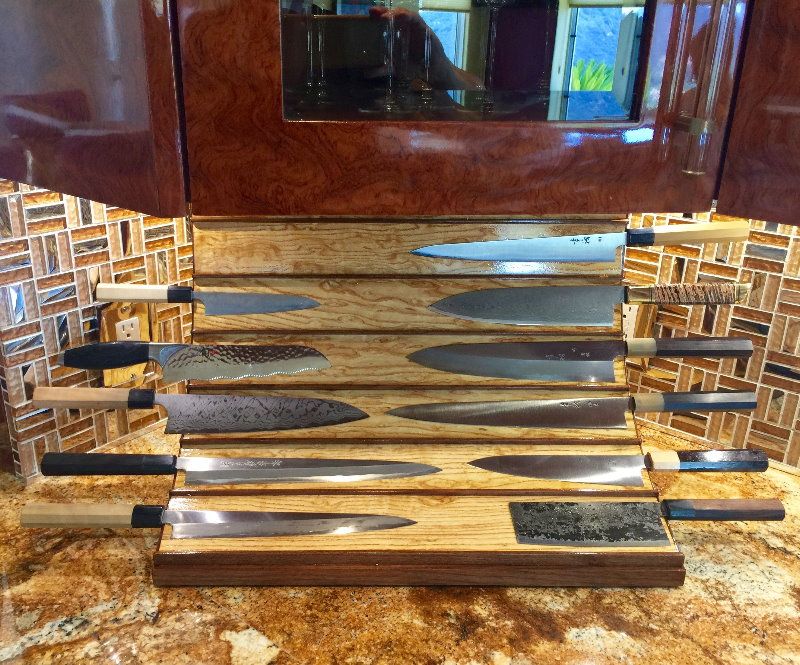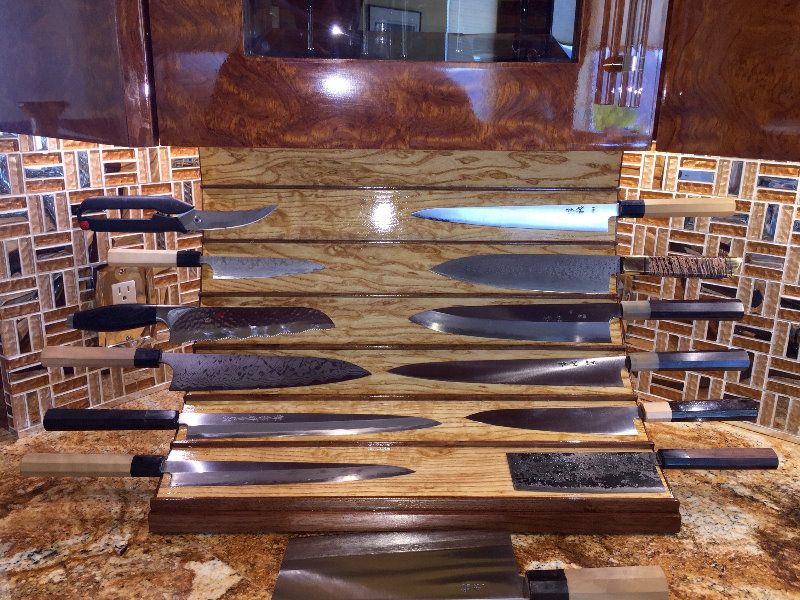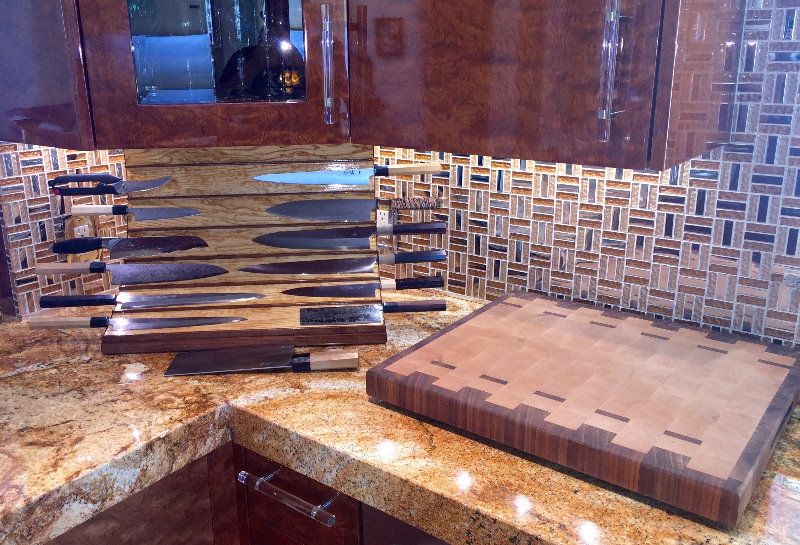 I've already spoken to Jamie, and he is very pleased with the block.. which is a relief to me!
I'm always most nervous when the package is enroute: 1) damage. 2) Will the customer be happy?
Thanks for lookin'