This style is a variation of
Vertical Limits
.
Whether your blades take the podium at center stage or on neighboring tiers they will all be displayed like champions!
Six locations, or placements for blade ranging from 75/90 up to 260. There really isn't a limit; the handle will just get further and further from the block **Safety issues occur when blades are not "on" the tier.
The base is a piece of American Black Walnut with some beautiful burl in the from left corner.
The tiers are a mixture of Curly Maple which is also burly or iridescent to some degree. The opposing, or remaining tiers are from the same Walnut board as the base.
Dimensions are adjustable to meet you needs!
This particular model is:
Base: 8-1/2" x 8-1/2" (216mm x 216mm)
Height: 10" (254mm) from counter top to top of tallest tier.
Tallest tier is 9-1/2" (241mm)
Middle tiers are 7-1/2" (190mm)
Shortest are 6" (152mm)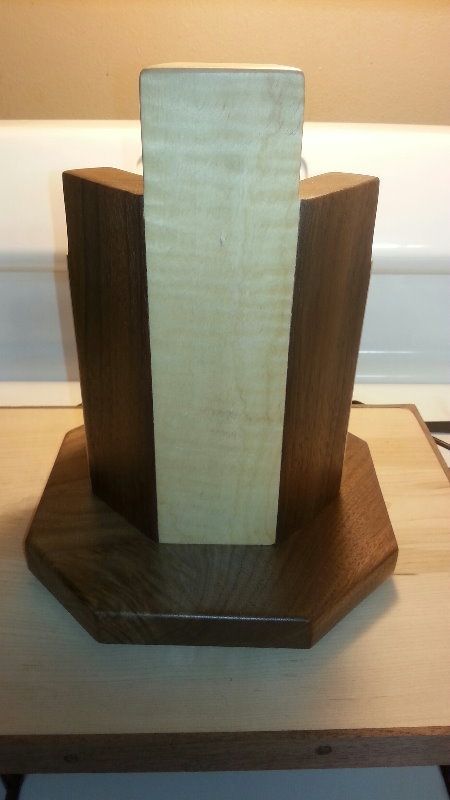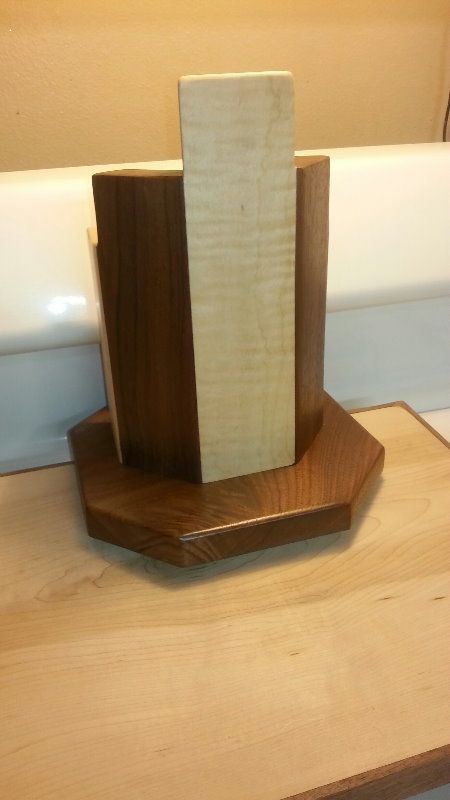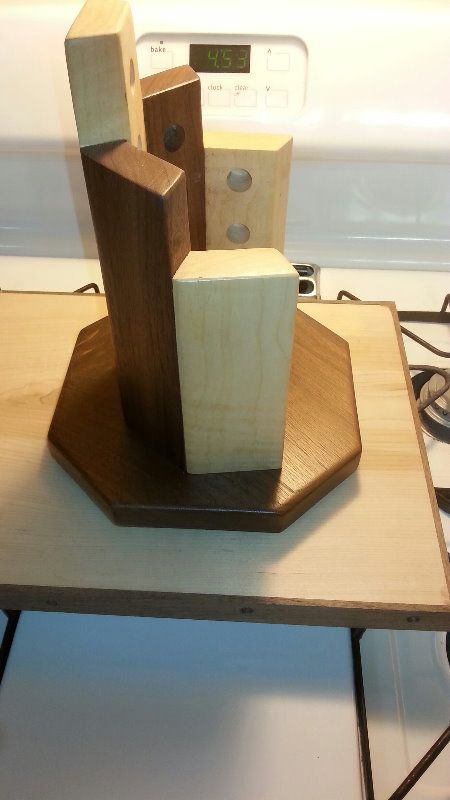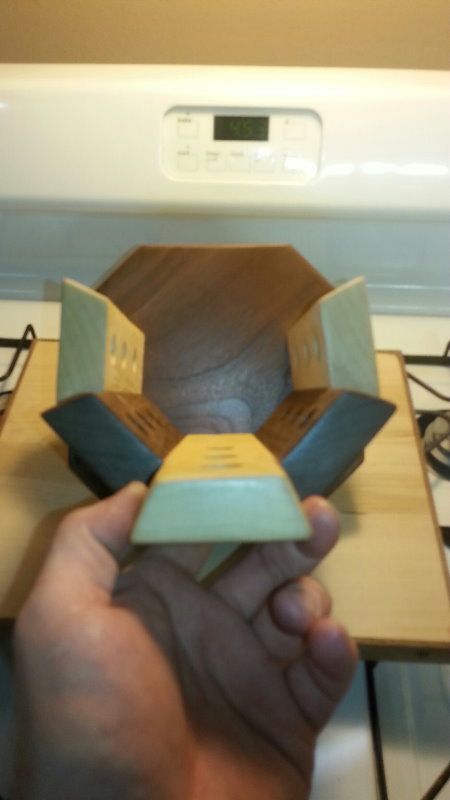 Thanks for looking!