I have a co-worker who doesn't like large knives. She is an older woman and has always used a pairing knife for everything.
My boss has found her using her Kohetsu santoku before and says she likes it. She really likes light knives.
So I started searching for one for her.
Light, short, all stainless, pretty, and under 100 dollars. This is what I came up with. I bought the YASUNORI VG5 DAMASCUS SANTOKU.
http://www.chefknivestogo.com/yavg5dasa16.html
Everything about it is great, except the handle. The handle is a rabbit tang with some gaps. I really wanted to like the handle, but couldn't.
This is my first western to wa conversion, and it turned out beautiful.
The handles is stabilized maple burl with a stabilized purple heart ferrule. The saya is poplar with a purple heart core. I installed the handle Tokyo style. Enjoy.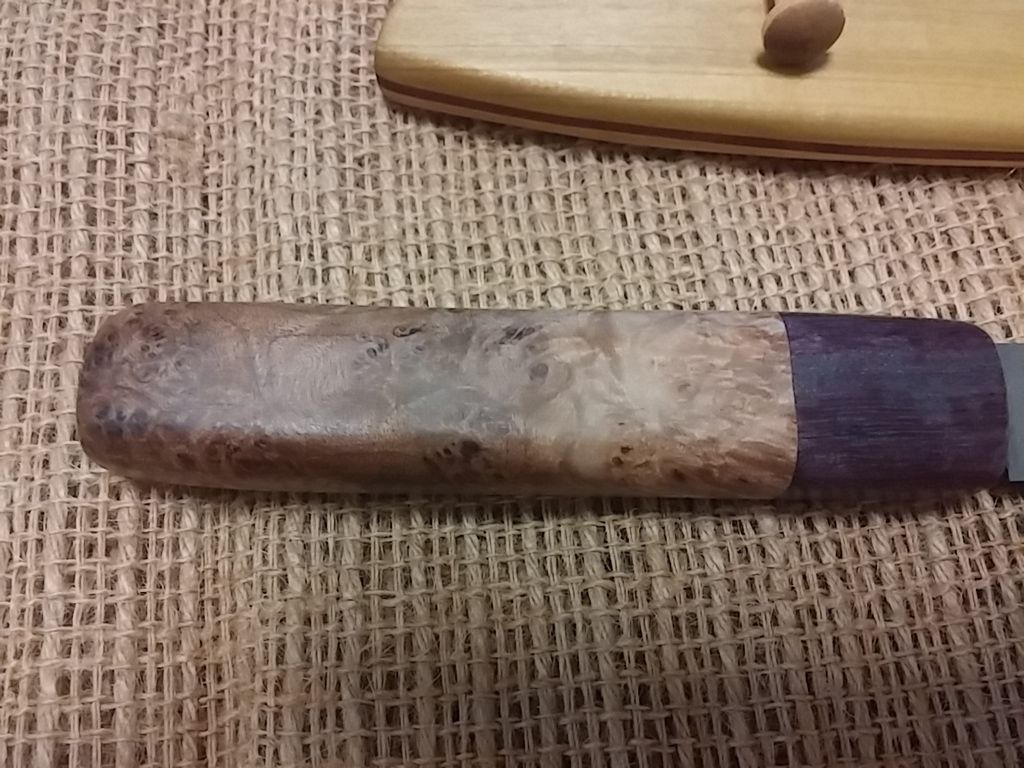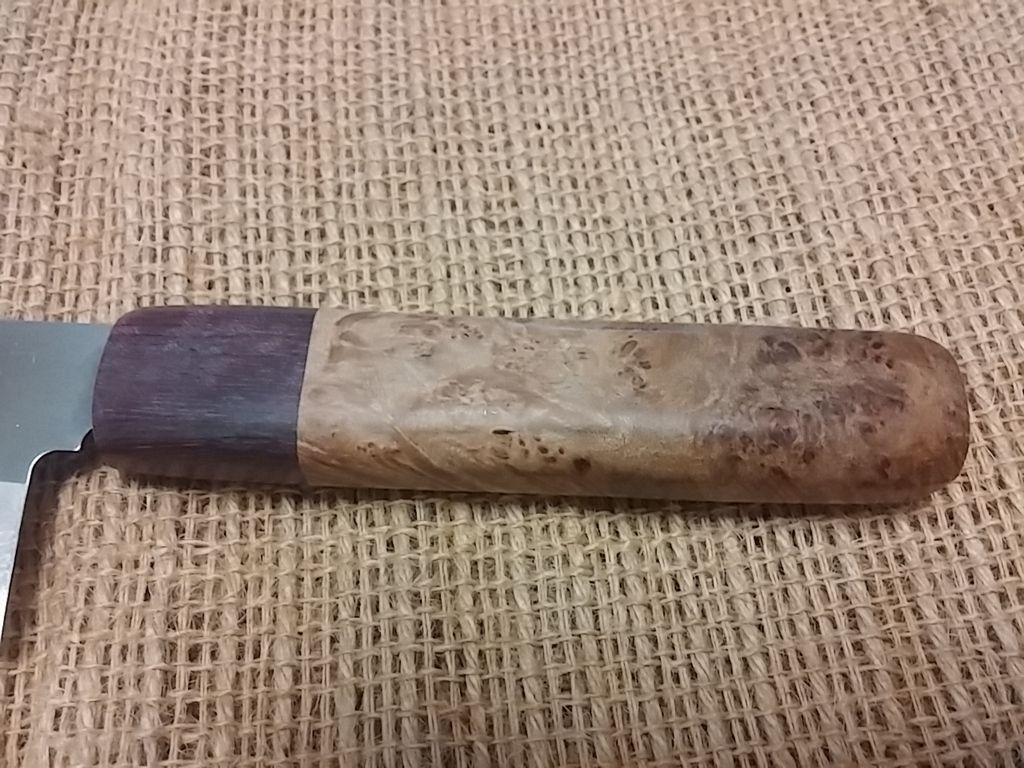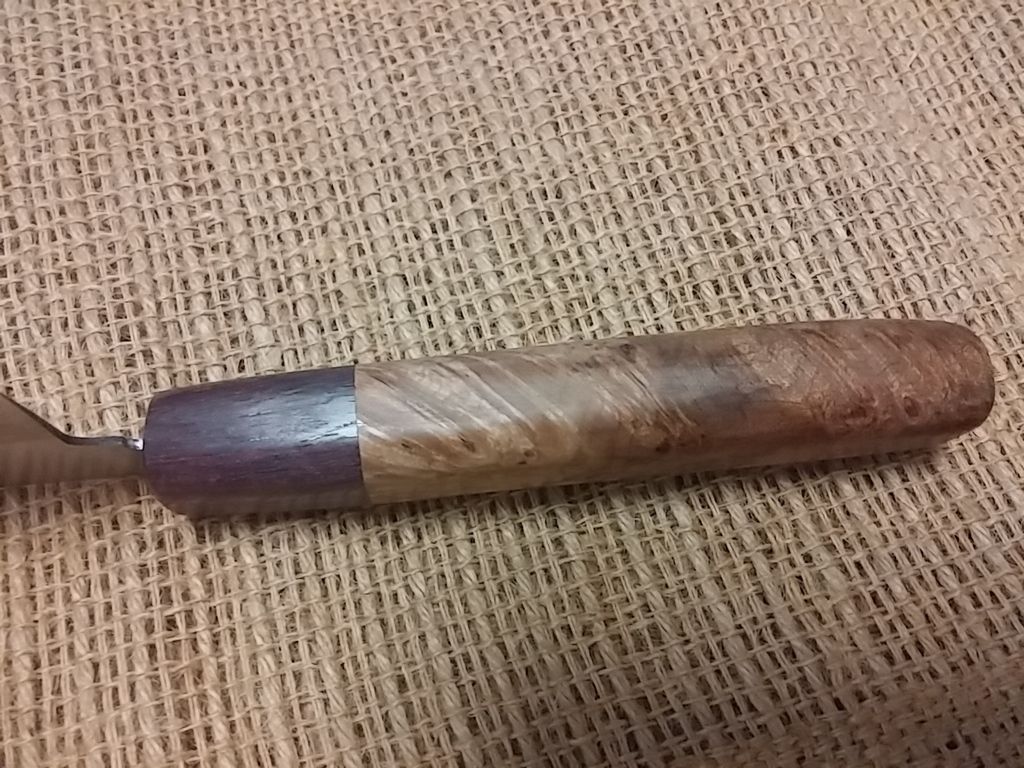 I know she will love it.