Good morning all,
It has been an amazing few weeks as I anxiously awaited the deliveries of 2 new knives I had purchased from CKTG. Both of these items were Honyaki blades and items that Mark was kind enough to send directly to my handle maker of choice after purchase. Therefore, having never actually seen the blades in person I had to rely on the Artisan, Matt Delosso, to insure the blade handles would be balanced and visually appropriate. Matt was the genius who created the art work handle previously for my Kato Damascus so Matt was my first choice for handling these two amazing blades. The combination of Art, Form and Function that Matt brings to the table, with all of his designs, absolutely resonates with my sense of style. His customer service is first rate as it takes time to meld the concepts of the craftsman with the desires of the customer. However, Matt does all the above in spades with the results being even more than I could ask for. Unfortunately, Pictures cannot possibly do these blades justice.. They are actually more stunning in person.
The first blade was a great surprise knife the Mark put up for sale. It was advertised as a Konosuke 300 Fuguhiki Honyaki W-2 . In tracing back the smith's Kanji, located on the now hidden tang, It turns out that although this amazing blade is a Konosuke it was smithed by the famous Genkai Masakuni. The visual Hamon pattern is the Mount Fuji style making this not only a stunning blade but a collectors piece as well. Regardless of the craftsman responsible, making this a highly collectable knife, I can assure you all, this knife is going to be well used as it applies to my Sushi/Sashimi parties I put on. So here are a few pictures of this beauty. As a note, both the blades are super highly polished so getting the Hamon lines to pop is rather difficult but in person they are stunning.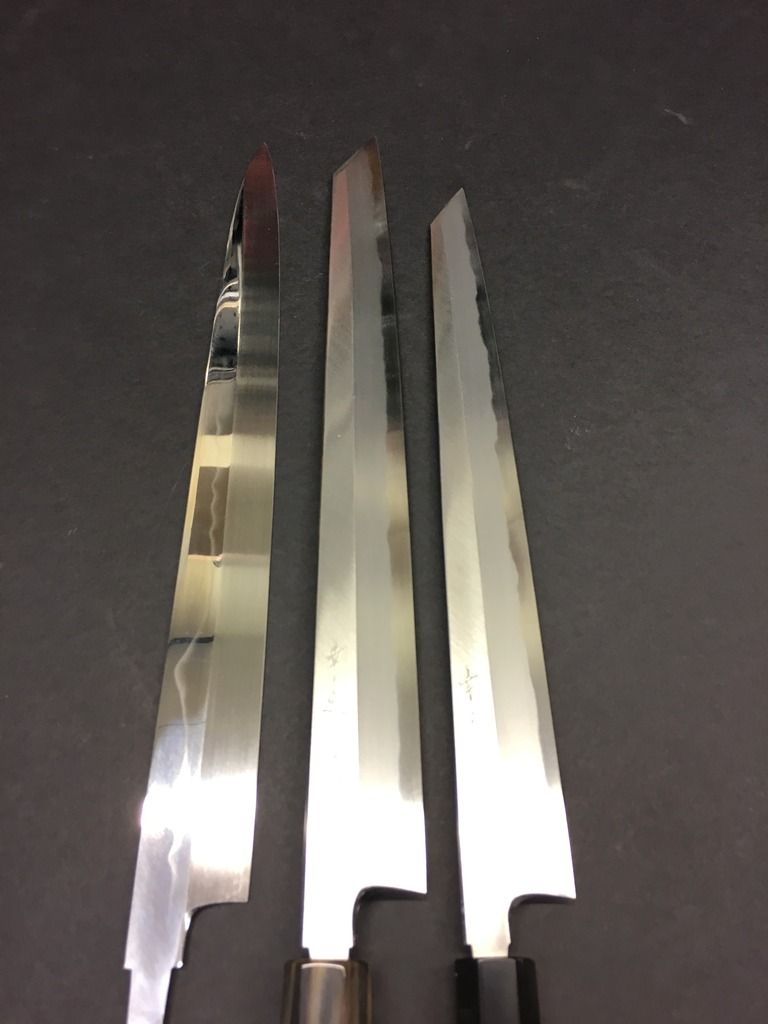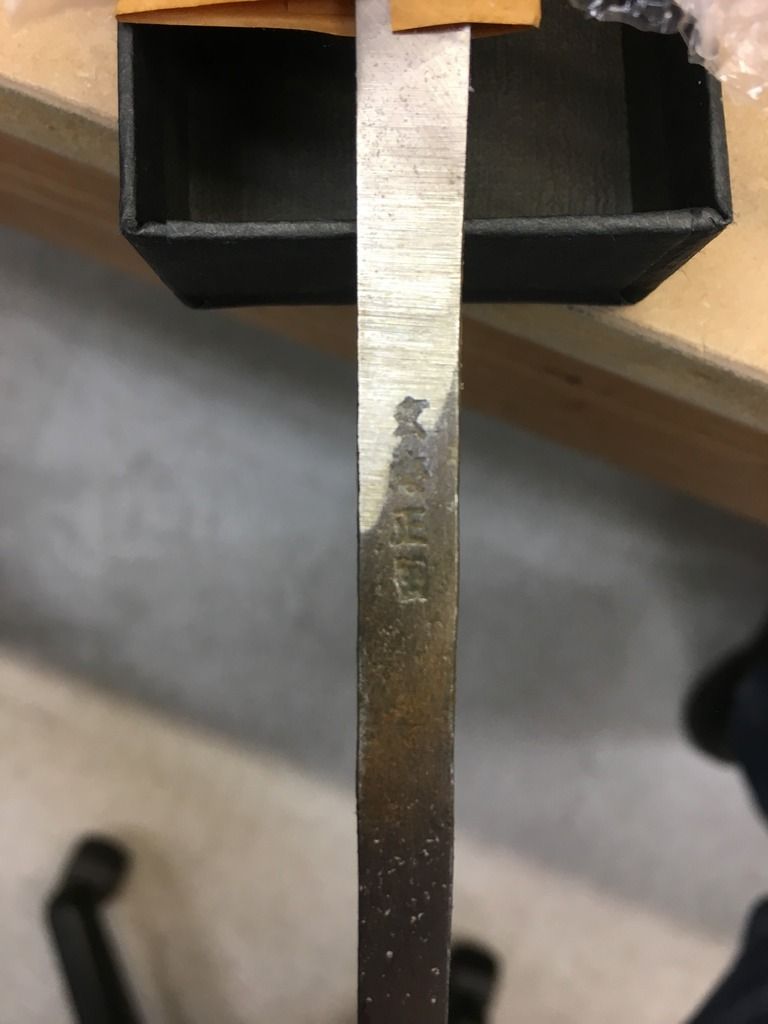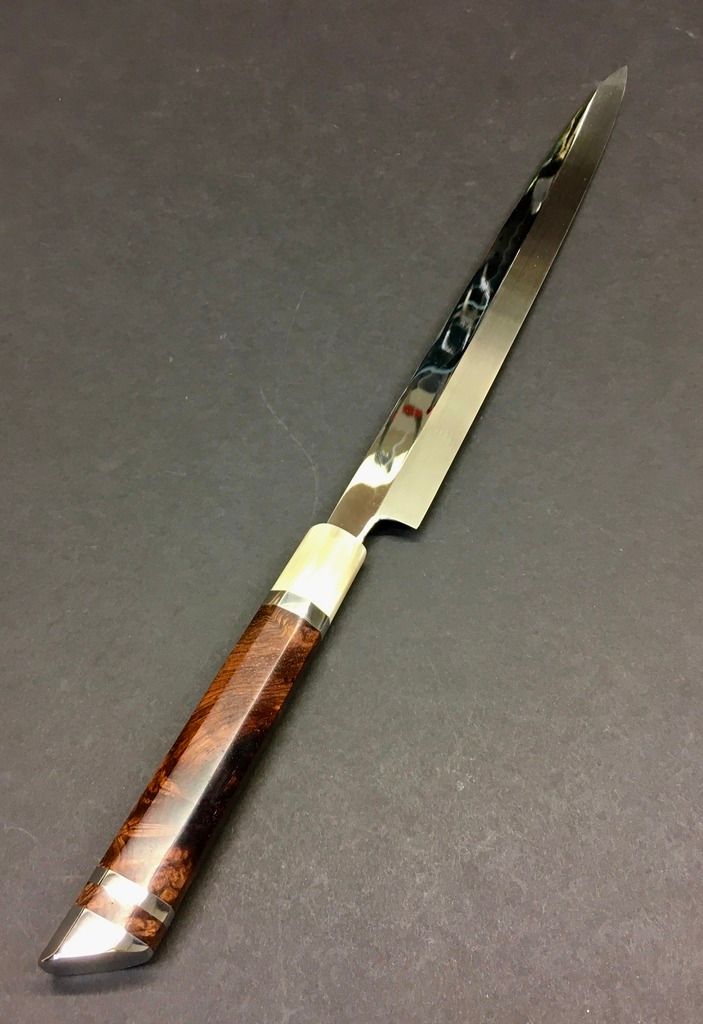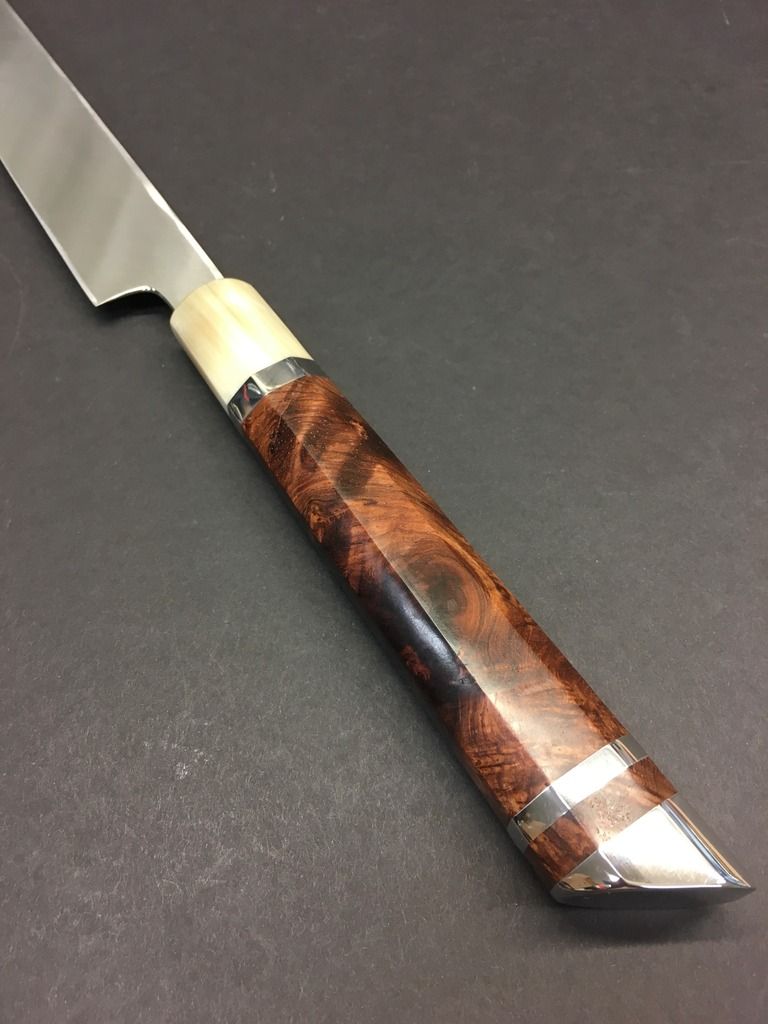 The Second blade is a Visual and function stunner.. A 330 Sukenari Honyaki Sujihiki from W-1. Though I knew exactly what I wanted for the main section of the handle, Matt was kind enough to really try out various materials for the butt and ferule sections.. Though neither of us are afraid to use some wild designs to add some bling to the handle, we ended up exactly where I envisioned the design. To say this knife came out magnificently would be to demean Matt's work.. The balance is spot on the pinch. The craftsmanship is exquisite. The visual is stunning. It is simply perfection.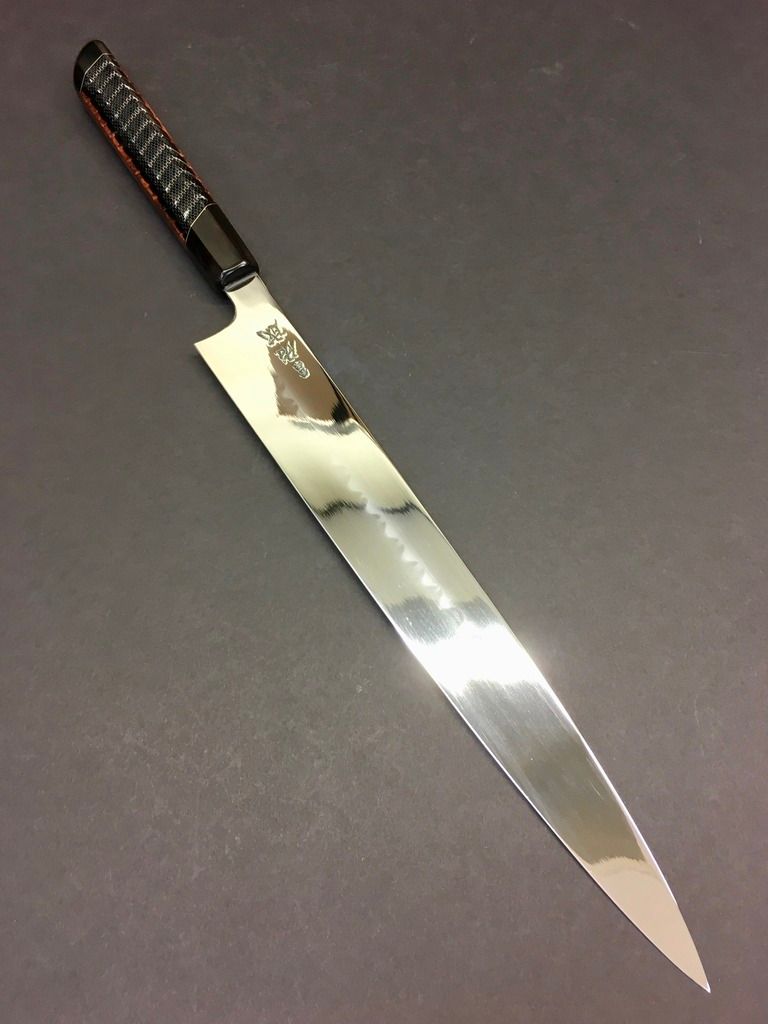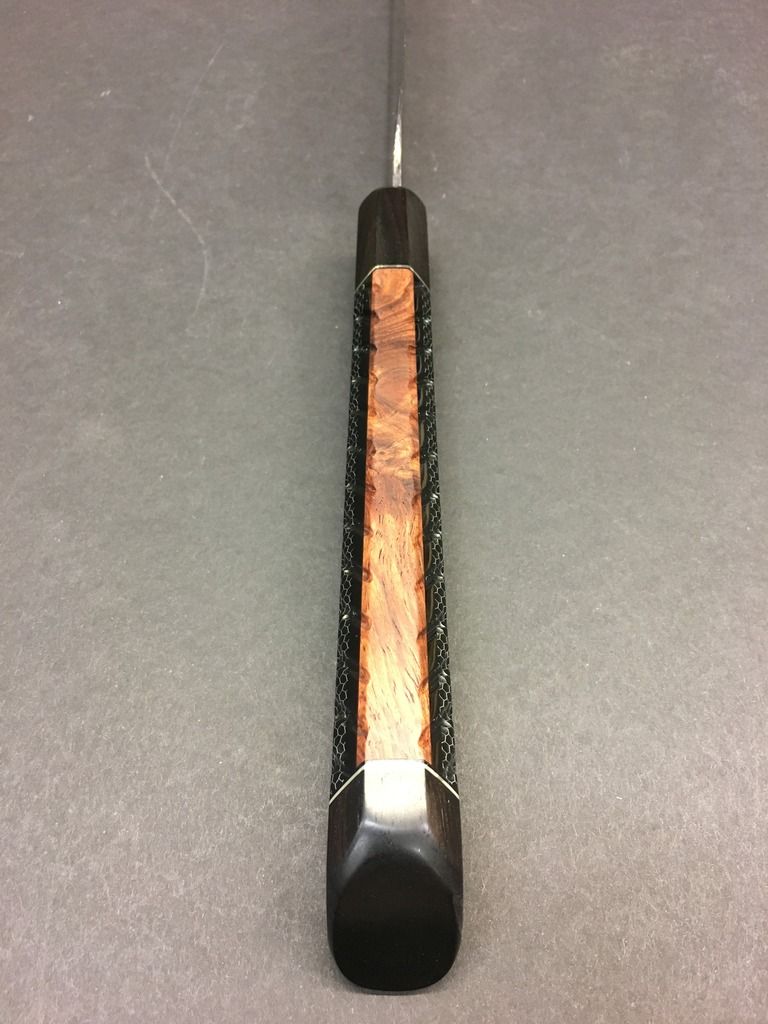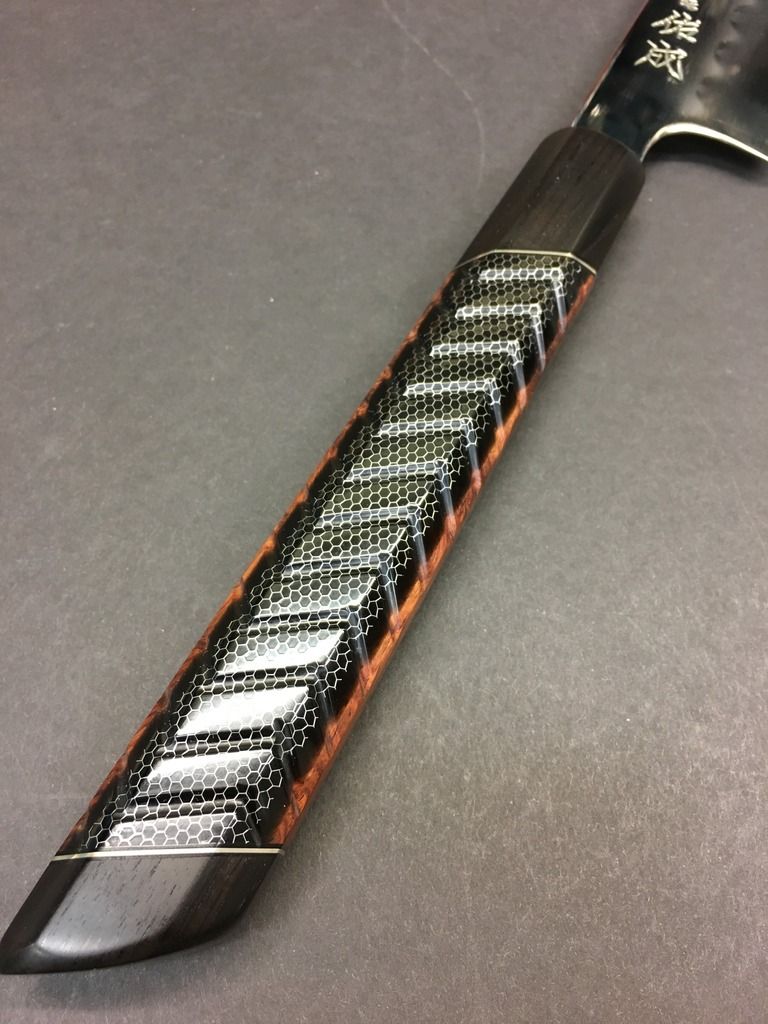 Thank you for all that you did for me Matt.
Jamie